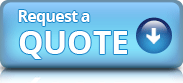 Q. How quickly can I get coverage in place?
A: We can get coverage in place as quickly as 3 business days from the time you return the application and other necessary items. The timing can vary depending upon whether the underwriter requires additional information or documentation to accurately understand & underwrite the risk exposure you face & to make sure you are completely covered for those risks.
Q. How many quotes will you get for me?
A: We have access to over 25 insurance companies. We will submit your application to ALL the companies that could potentially be capable of insuring your type of risk exposures, we do not guess as to who will be the best. Upon review of your application some carriers may decide it doesn't meet their guidelines & decline to offer a quote. Other companies may be able to offer some coverage but not all of what we are asking for and the remaining carriers will offer a quotation on all that you have requested. We do not guess which company will offer the best quote. We do the same process each & every year…a lot more work for us but the best results for you!
Q: Do you specialize in Medical Malpractice insurance?
A: Professional Liability Solutions works strictly with the medical community, specializing in medical malpractice insurance. We are a national agency that can assist clients in any state & currently have clients in almost every state.
Q: Do I have to pay the premium in one lump sum?
A: NO, we have the ability to provide you premium financing at very attractive interest rates. The most generous arrangement is a 10 equal payment plan, which is 10% down payment & 9 additional monthly payments.
Q: If my business plans change can I cancel my coverage?
A: Unless stated otherwise on the quotation, all policies can be cancelled at any time during the 12 month effective period. The insurance companies use a table that tells them the % of premium that has been earned up to that time period & any remaining premium is refunded to you.
Q: What is the difference between a "standard" company & a "surplus lines" company?
A "standard" or "admitted" company is one that has completed a very lengthy detailed approval process by each state that they intend to offer policies & the state has approved the application. The approval of all of the details creates a standardized product that has to be adhered to by the insurance company. Therefore when an application is submitted the company can either approve it subject to the approved premiums or decline to offer coverage. There is very little ability to "customize" the coverage offered. This approach is designed to insure the plain cookie cutter risk at very competitive prices.
In comparison the "surplus lines" company only has to meet minimum financial requirements with a state to become eligible to offer coverage. There are not any pre-established prices that the company has to adhere to as there is with a "standard" company. This allows the company to customize their offer to each specific applicant based on the risks involved. While we may get declinations on numerous applications from the "standard" carriers we have never been unable to obtain insurance within the "surplus lines" market place.
Q: What if I have "issues"?
A: Issues such as license sanctions, unacceptable (to standard companies) claim activity, substance abuse or a practice profile that is unusual can be successfully insured with the surplus lines companies. They have the flexibility that a standard carrier does not have to customize the coverage terms & price to accept the risk you present. Premiums are typically higher & there is a deductible on the policy, but otherwise the coverage is very similar to what you would have with a standard company policy. Having said this there can be significantly different provisions from one company to another so it's very important to have an experienced agent that is aware of the language & can explain it to you prior to you making a decision on which company insures you. A minor language change can have a significant difference in your protection & the resulting price.
Q: Can my staff & corporate entity be insured?
A: Yes. For a corporate entity coverage the typical approach is to name it as an additional insured, sharing the policy limits, with the individual being insured. In certain situations we can obtain a separate policy for the corporate entity. For allied providers we can provide shared limits coverage with the named insured or we can obtain individual coverage. In other situations the most effective approach may be to obtain a "clinic" policy that includes coverage for ALL of the individuals & corporate entity.